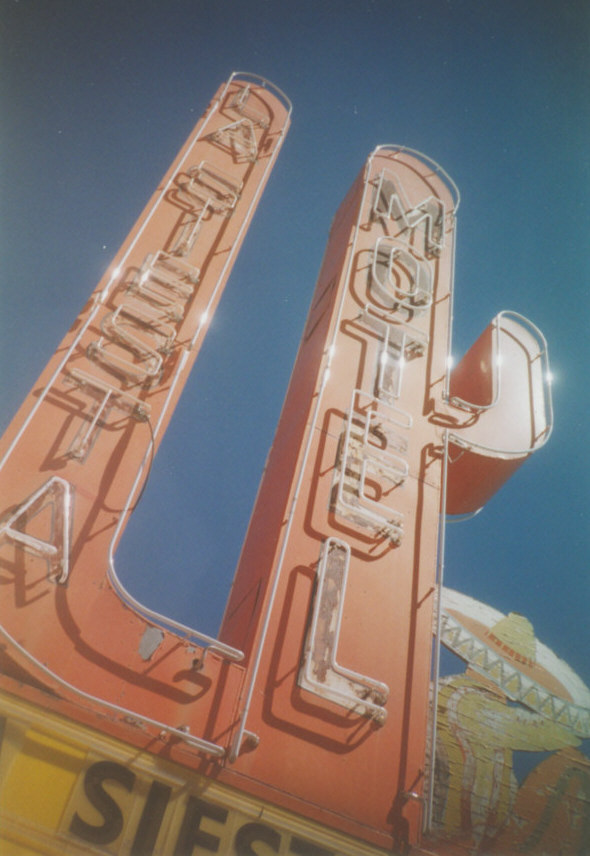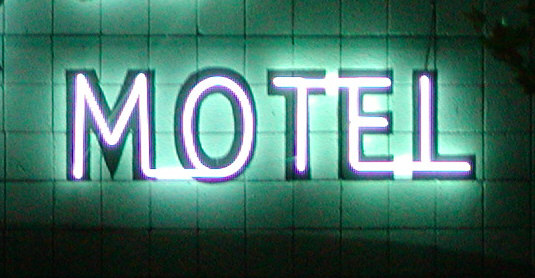 La Siesta Motel, Wickenburg, Arizona
These handful of photographs of the La Siesta Motel in Wickenburg, Arizona, were taken in 2002, give or take a year. A beautiful little property, sun-drenched and clean as a bone, shaded, umbrella'ed, well situated at a bend in the road, nestled again a sort of rocky outcropping, settled, attractive. The only sign of trouble was the realty sign you see in photo #6. An older couple, probably, running it, or maybe a widow.
Next visit, it had been completed erased.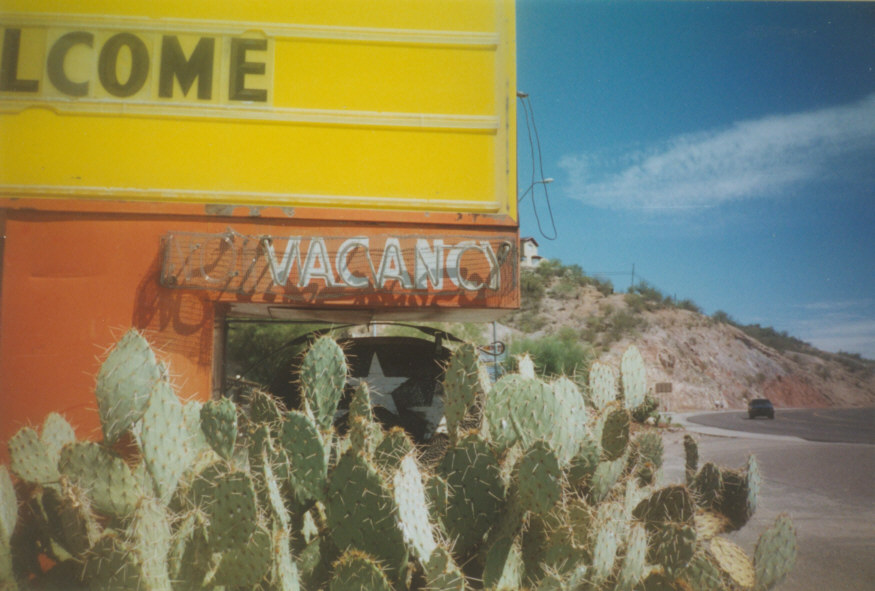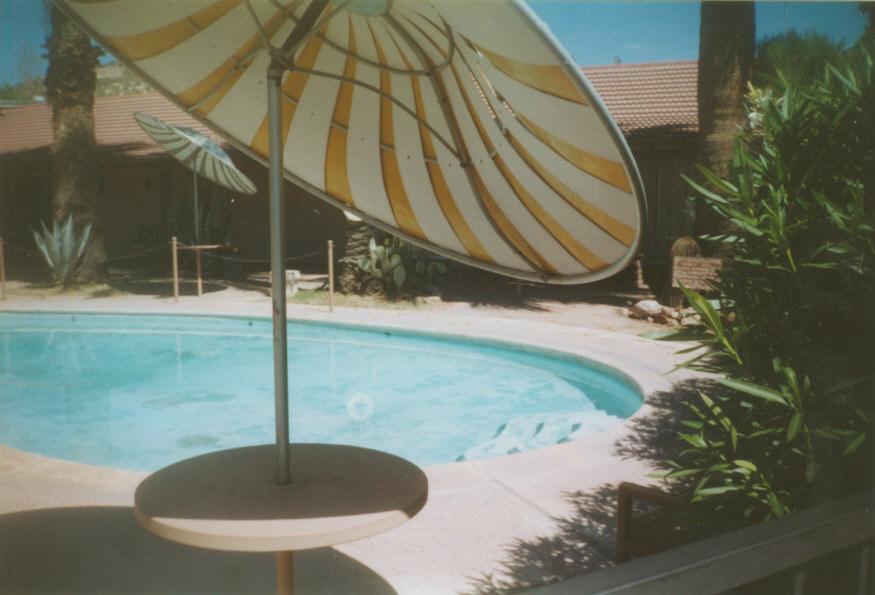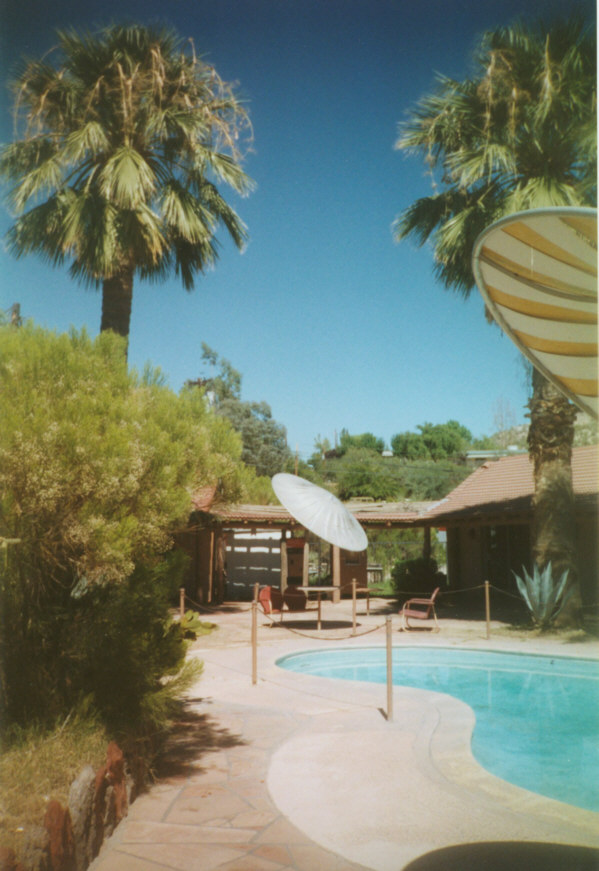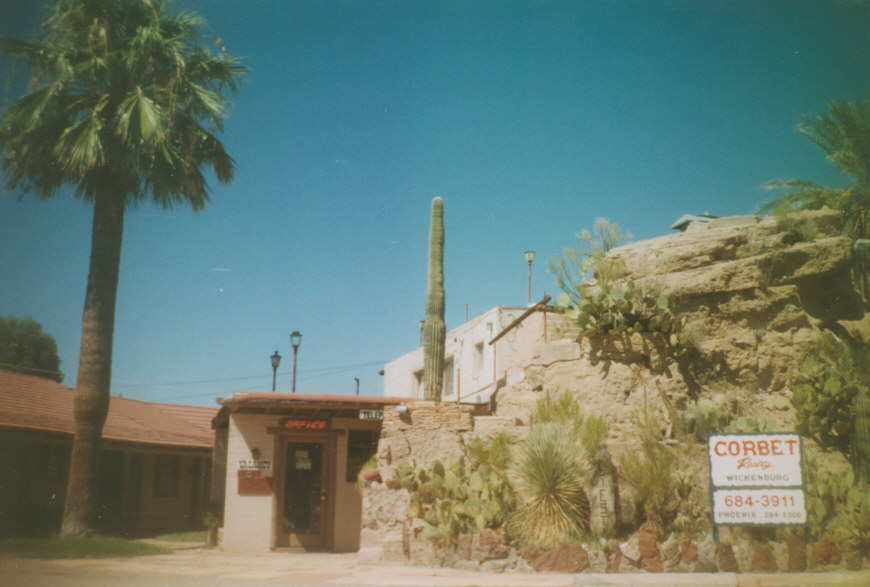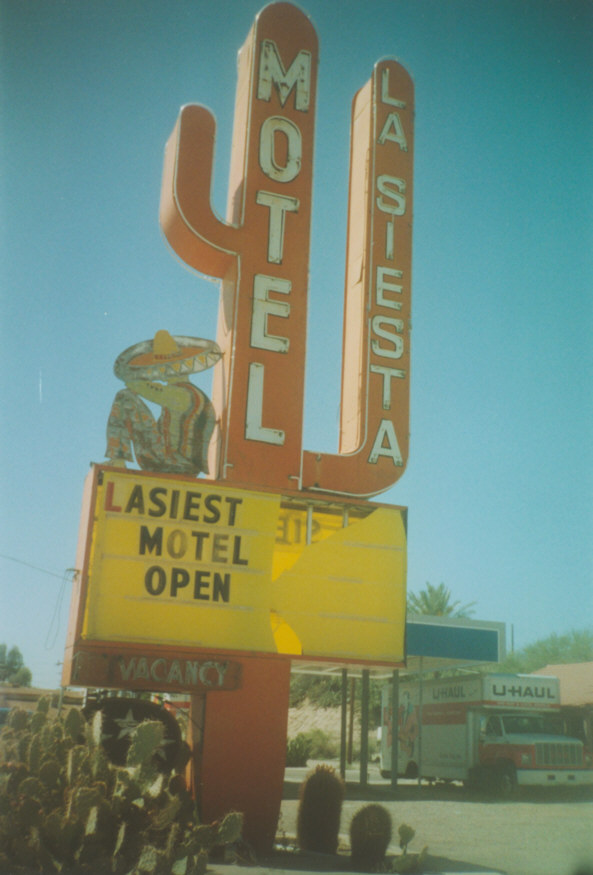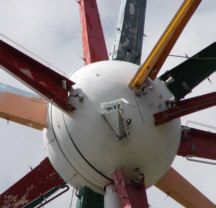 Copyright 2010 Walt Lockley. All rights reserved.