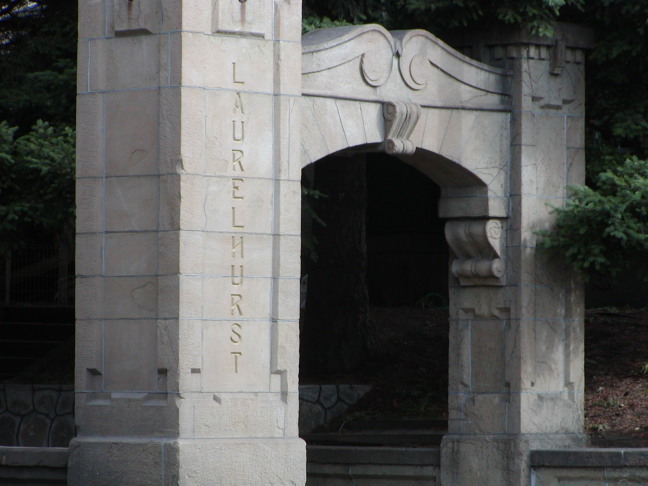 Laurelhurst Park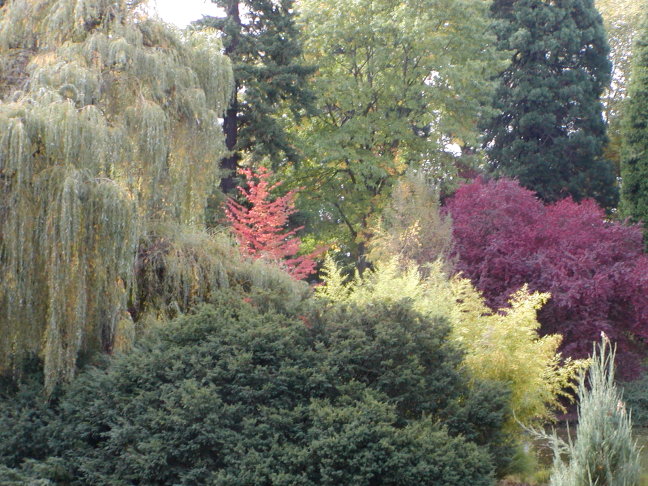 Laurelhurst Park is "an Olmsted park". Its real connection to the real Olmsteds is tenuous, but the design is clearly and gorgeously characteristic of Olmsted's values.
As the sign says, "This property has been placed on the National Register of Historic Places (....yap yap...) in February 2001. In 1903, John Olmsted identified this 30 acres on the William Ladd farm as a future park. In 1909 it was acquired by the city of Portland. Called Ladd Park, it was designed in 1910 by Portland Park Superintendent Emanuel Mische in the Olmsted naturalistic style. Renamed Laurelhurst Park in 1912 and completed in 1916, it featured lighted pathways, landscaped areas, Firwood Lake and the Ankeny Street comfort station."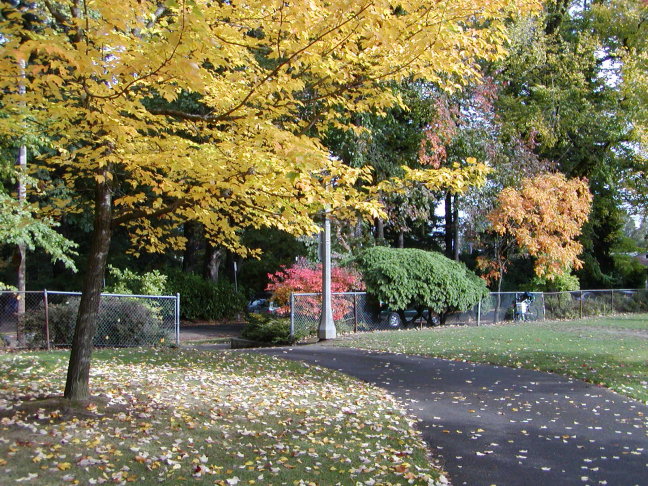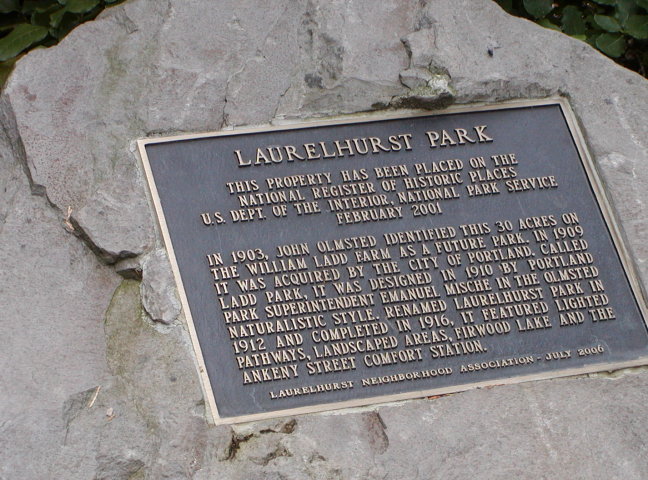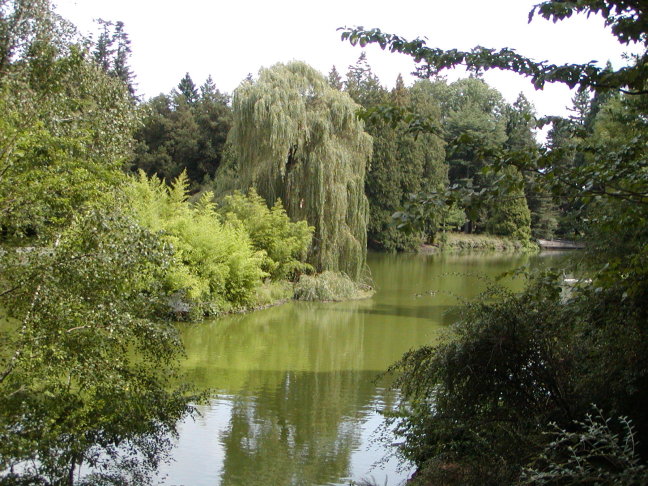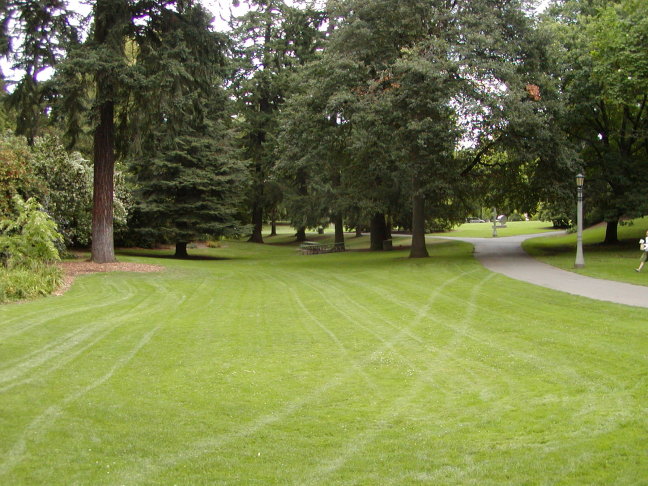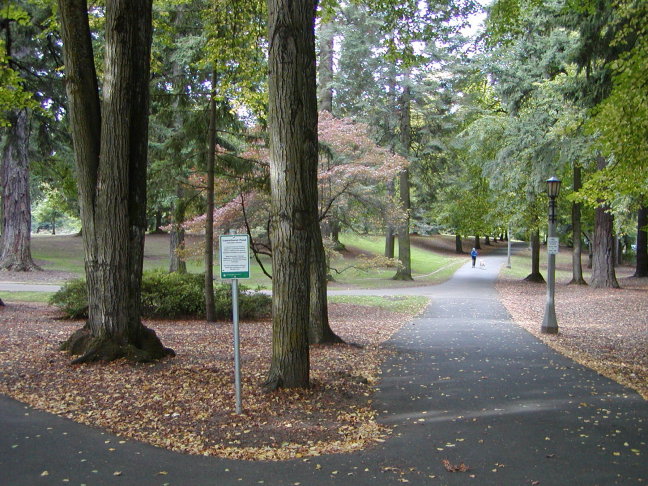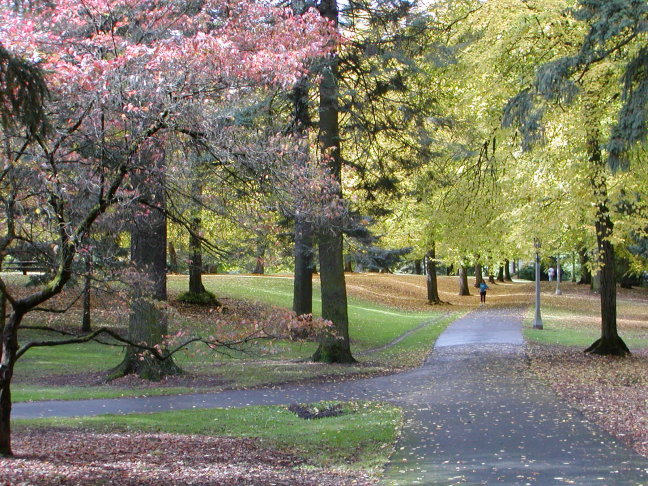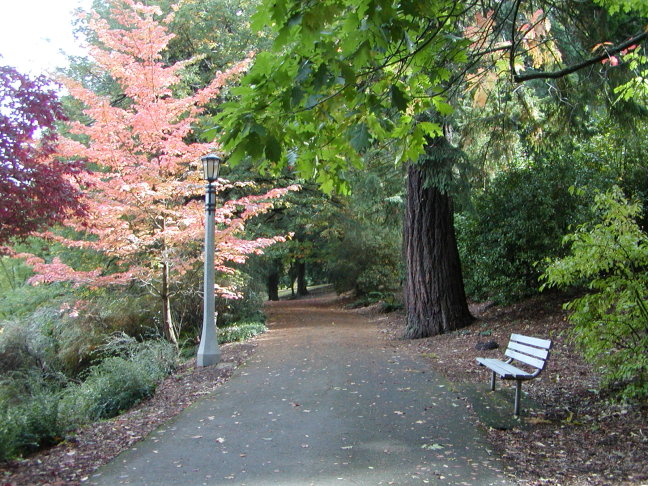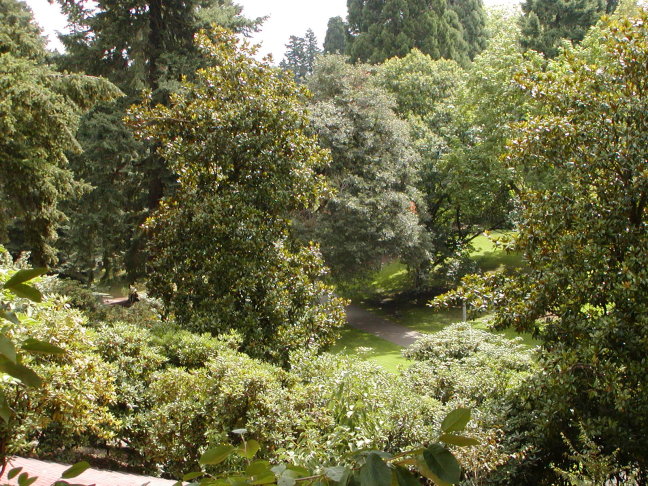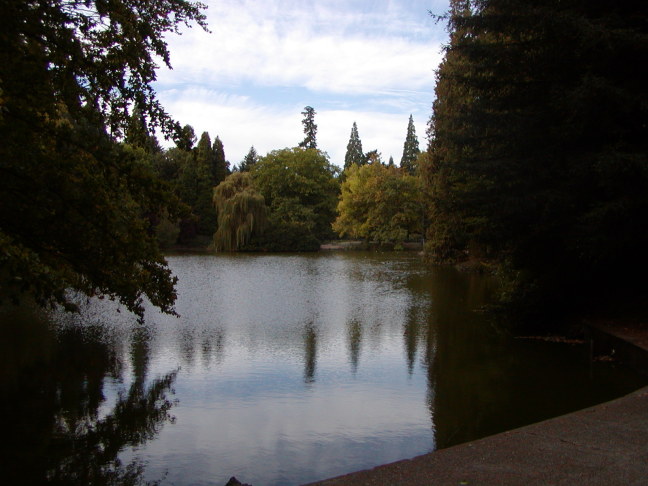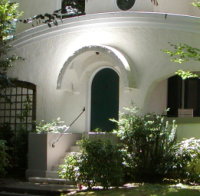 Copyright 2009 Walt Lockley. All rights reserved.